Public Hearing February 24, 2020 6:00 PM - Proposed Property Tax Levy - Per Senate File 634, Code of Iowa Section 384.15A, the maximum levy rate public hearing notice is attached in link above and has been sent for publishing with the Oelwein Publisher on February 14, 2020.
Public Hearing March 9, 2020 6:00 PM - Notice of Public Hearing - Budget E-Bill Application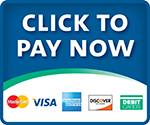 Click "pay now" to pay your utility bill by credit or debit card.
Credit card payments are accepted online & in person at City Hall. For more info about this NEW feature please click here. For other payment options click here.
Like us on Facebook!