Welcome to Fairbank, Iowa City Hall # 319-635-2869
Fairbank Days June 20-22 "Rock The Island" 2019 - Arch Allies Saturday June 22!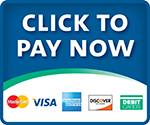 Click here for more info!
Click "pay now" to pay your utility bill by credit card.
Credit card payments are now accepted online & in person at City Hall.
For more info about this NEW feature please click here.
For other payment options click here.
Summer Fun In Fairbank With our New Kayak Launch!!!!
Like us on Facebook!