Welcome to Fairbank, Iowa City Hall # 319-635-2869
City Hall closing to the public December 2020
Fairbank Aquatic Center is HIRING for Season 2021
Max Levy Public Hearing - On February 22, 2021, there will be a public hearing at 6:00 pm in the Council Chambers of City Hall regarding the proposed property tax levy. The notice can be viewed here.
E-Bill Application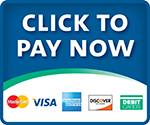 Click "pay now" to pay your utility bill by credit or debit card.
Credit card payments are accepted online & in person at City Hall. For more info about this NEW feature please click here. For other payment options click here.
Like us on Facebook!